How did EATING RIGHT get so complex and confusing?

THE MUSCLE KITCHEN and NUTRI-GURU
STEVE PERKINS ARE HERE TO HELP YOU.

• Make smarter food and drink choices •
Cook more nutritiously
Avoid foods and drinks that cause harm
Balance acidity and alkalinity
• Increase your sexual vitality and stamina •
What are your comfort foods?
• Combining food types makes a difference •
Special sections on HIV nutrition and Aging Well.




"Ready.Aim.Fuel."
Food and Drink Targets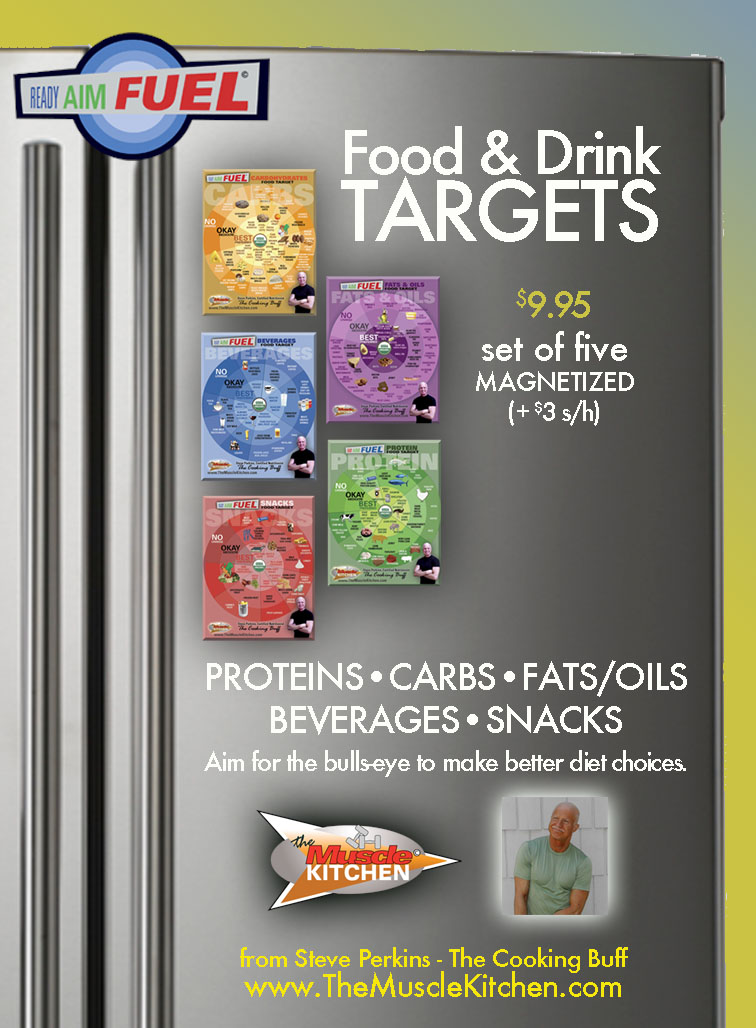 Diet Guideline
Targets
developed by Steve Perkins